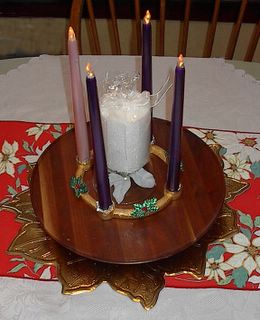 Merry Christmas from your MS Companion!
Update: Monday the candles were still twinkling. I'd been conservative about turning them off, but left them on all Christmas Day and night. I'm leaving them on until they die out.
Tuesday: Still flickering away...
Happy Hannukah and Happy Qwanzaa to my Jewish and Black readers!
pb
Little Pond